Raising an energetic toddler is one of the most challenging tasks in life. Still, on top of that, Yehuda and Maya Devir maintain a thriving and rewarding career in the comic industry. This Israeli couple is turning their everyday domestic chores into topics for humorous and charming comic illustrations that have gained surprising popularity. So, what is Yehuda and Maya's story?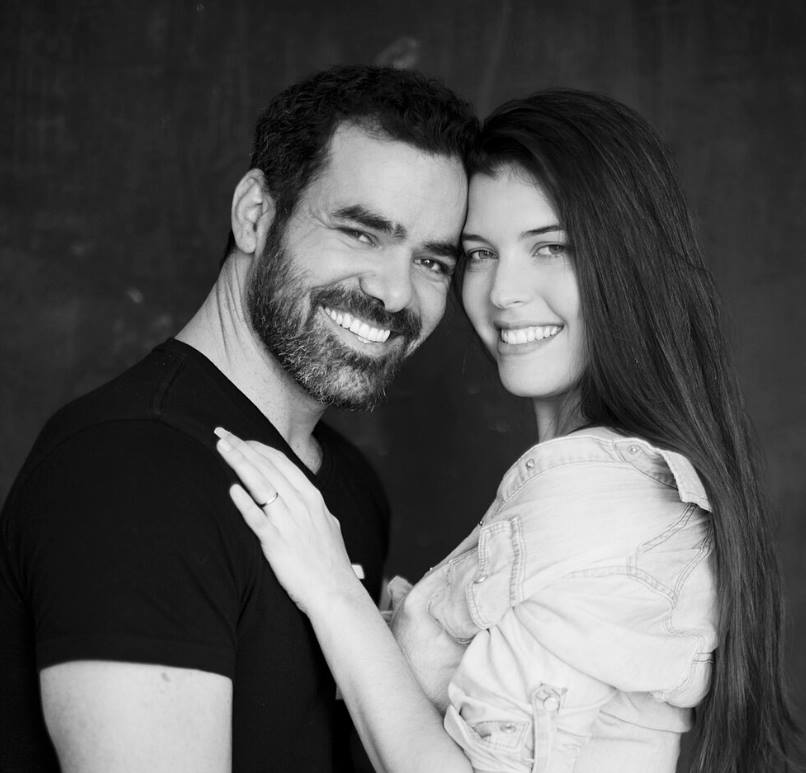 Where Are Yehuda And Maya Devir From?
With a mother originally coming from Morocco, Maya Devir grew up in Beit Alfa, a kibbutz in the northern district of Israel. As a part of her mandatory military service, she was a captain and human resource officer from 2007 to 2010. Her education journey was focused on the design and arts field. She attended the Bezalel Academy of Arts and Design and then enrolled in an exchange program at the University of the Arts in Philadephia. 
Born in 1988, Yehuda Devir spent his childhood in the Nevatim Airbase and Reut. From a very early age, he showed an exceptional talent for drawing, initially using his pencil on the walls of his parents' home. Unlike most parents, his father didn't reproach him for this unusual hobby but rather joined him and then repainted the walls at night so that his son could draw something new the next day. 
Yehuda also completed his academic education at the Bezalel Academy of Arts and Design in Jerusalem, acquiring his bachelor's degree in Visual Communication in 2016. He claims that he never fit the standards of formal education and hesitated to study beyond high school, but Maya encouraged him to pursue his passion for drawing and get a degree in this field. 
As a part of his graduation project called Cinephile, he made a 2-meter high and 11-meter long mural depicting characters and scenes from various famous films from 1920 to 2016.

How Long Have Yehuda And Maya Been Together?
Maya and Yehuda met and became close friends during their compulsory military service in 2009. They started a romantic relationship in 2010, when they were 15, and married six years later. After all the ups and downs in the 13 years they have spent together, their bond over art and parenting is stronger than ever.
Their relationship, marriage, and parenting were the primary sources of material for "One of Those Days," Yehuda's successful illustration series of relatable comics that chronicle the couple's everyday life in an honest, empathetic, and amusing way. On their social media pages, Yehuda and Maya publish one of these comics every week.
In fact, the idea of "One of Those Days" originally emerged on the couple's social media accounts. The comics based on real events in Yehuda and Maya's domestic life with little exaggerations for artistic effect drew the attention of thousands of people. Authenticity is this charming couple's main secret; as Yehuda says, they never illustrate moments that didn't happen to them in order to keep things real.
Their courage and willingness to share the rawest and sometimes unappealing moments of domestic life incited mutual support between millions of people around the world in the form of weekly group therapy.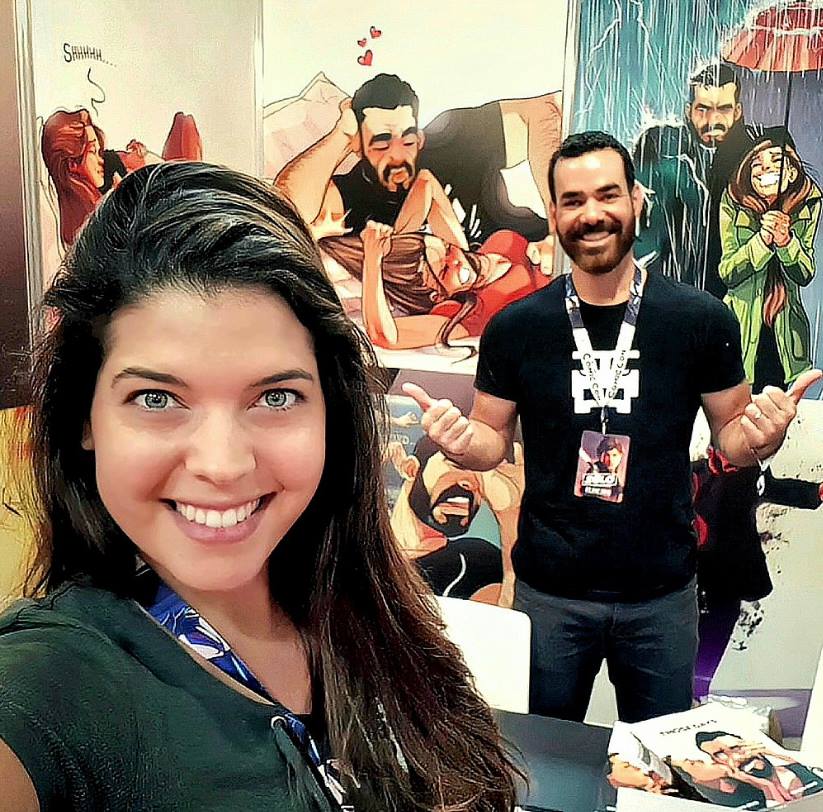 Where Do Maya And Yehuda Live?
The comic artist couple initially lived in Tel Aviv but later moved to the kibbutz Maya grew up in so that her parents could help with her newborn. Yehuda and Maya gained worldwide fame and a devoted audience in the comic world when the famous pop culture magazine Bored Panda picked up their illustrations in 2017.
A part of their life in Israel that inspired Yehuda and Maya's first drawing was their quest for a decent and affordable apartment in the capital. Many young Israelis born away from the center, especially aspiring artists, share the experience of moving to Tel Aviv as a cultural capital. 
Conclusion
Yehuda and Maya Devir are beautiful examples of how love and companionship can shape artists' careers. With Yehuda holding the pen and Maya deciding on crucial artistic elements like color scheme and composition, the two comic artists perfectly complement each other's talents. Their works are available in a series of comic books, and they also sell caps, t-shirts, key chains, and calendars with their illustrations.