Whether you look forward to hanging out with family and friends or just feasting on delicious food, Christmas has some little joys to offer to everyone. For everyone staying in the comfort of their homes with their loved ones, Christmas music plays a significant part in the charm and warmth of the holiday season.
What's The Most Popular Christmas Song Now?
Regardless of the mood and style in which you want to celebrate the holidays, Christmas songs are the cherry on top. If you cannot decide which songs to add to your festive playlists, we have made a special selection of the most popular Christmas songs right now. Here are the top 5 tunes to bring more joy to your Christmas celebrations.
1. 'All I Want For Christmas Is You' by Mariah Carey
Christmas is simply not Christmas without this iconic tune on the loop. Mariah Carey took the world by storm with her festive album 'Merry Christmas' in 1994, and this song has definitely stood the test of time. The previous holiday season was notable for Carey, as this hit topped Billboard's Greatest of All Time Holiday 100 Songs in December 2022. 
2. 'Silent Night' by Taylor Swift
Taylor Swift's discography seems to offer something for every mood or event, and her 2007 holiday EP 'The Taylor Swift Holiday Collection' is just another proof of that. Besides the cover of 'Silent Night,' this album also includes a country rendition of 'Last Christmas' as well as Swift's original track 'Christmases When You Were Mine'.
3. 'Have Yourself a Merry Little Christmas' by John Legend
John Legend released his first holiday album named 'A Legendary Christmas' in 2018. This album is full of festive tunes to tap your feet to, but the audience particularly loves 'Have Yourself a Merry Little Christmas,' featuring Esperanza Spalding.
4. 'Holly Jolly Christmas' by Michael Bublé
This song perfectly captures the spirit of Christmas - and that is spreading love, togetherness, and optimism. As a part of his iconic 2011 album 'Christmas,' the singer covers this festive classic originally written by Johnny Marks and performed by many artists during this special time of the year.
5. 'Underneath the Tree' by Kelly Clarkson
This song is a part of Clarkson's first Christmas album 'Wrapped in Red' from 2013. Written by Clarkson herself, together with Greg Kurstin, 'Underneath the Tree' celebrates gratitude for the companionship of our loved ones as the most valuable Christmas present. 
What Music Is Played On Christmas?
One of the pleasures that make the Christmas season special is the unique, joyful music from different periods in history that we can hear on the radio. After all, this is the only part of the year that has its own soundtrack. We continue to relish in the old classics while popular musicians make themed hits as well.
Most Christmas albums topping the music charts feature new renditions of classic tunes associated with this holiday, accompanied by two to three new songs at most. The magic of Christmas music lies in the fact that no matter how often we hear these songs, the feeling of joy and warmth remains fresh.
In its essence, Christmas music consists of three types of songs: religious hymns about Jesus Christ, carols, and secular pop songs invoking common themes like winter, romance, reindeer, and Santa Claus.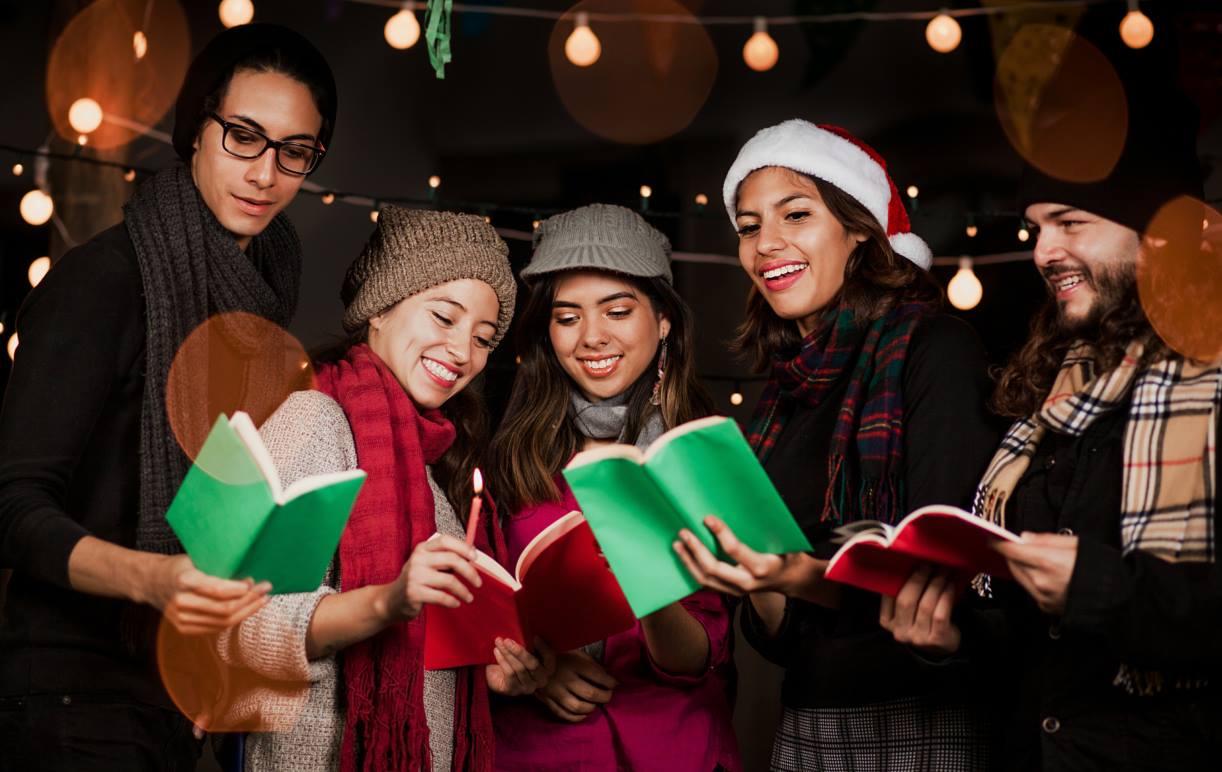 What Is The Most Popular Christmas Music Video?
In addition to melodious covers of Christmas classics, many artists also encapsulate the holiday magic with vibrant scenarios in a video form. Christmas music videos are here to remind us of our happiest childhood moments and lighten up the mood during the holidays.
With more than 750 million views on YouTube, 'All I Want For Christmas Is You' by Mariah Carey is the most famous music video in this category. In fact, this song has such a huge impact that Carey has made at least three videos for it. Indeed, this tune is the first joyful signal of the upcoming holiday season.
Conclusion
Popular Christmas songs have the power to take us back to our most careless childhood holidays. By helping us embrace the magical vibe of the festive season, Christmas music lightens our mood and improves our mental state.