Vacations play a more important role in family life than most of us realize. They offer a chance to unwind and clear your mind, allowing you to come back to work with a fresh perspective and replenished energy for upcoming challenges. If it has been a while since you last planned a vacation, fret not! We have some helpful advice on how to make the most of your well-deserved break.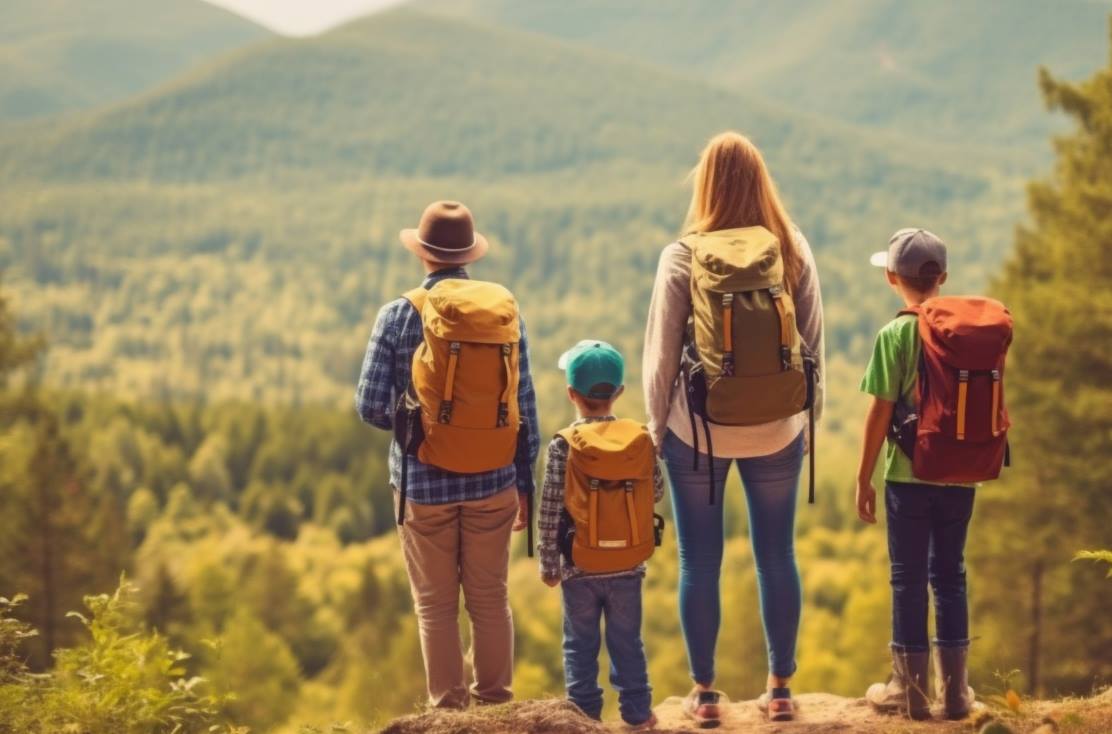 How Do I Plan A Vacation With My Family?
We all love a good family vacation, but planning it can be pretty stressful. There are countless factors to take into account, such as finding family-friendly accommodations and choosing a destination that offers entertaining activities for the whole family. Therefore, we've narrowed down this process to three main points you should consider before going on vacation. 
1. Select A Season And Region
To plan the perfect vacation, start by deciding where you want to go. Don't stress about choosing a specific destination right away. Instead, think about the time of year you want to travel and the region you want to explore. Do you prefer mountains, beaches, big cities, or national parks? Answering these questions will help you get started on your vacation planning journey.
2. Decide How Much Time Away You Need
You may believe that spending more time away is always better, but that's not true. If you extend your vacation for too long, you might get tired of being away from home and start feeling stressed. When traveling with family, it's essential to have some alone time. So, make sure to plan enough time to enjoy your destination and do the activities you want without overstaying and getting bored.
3. Choose A Specific Destination
Once you have determined the region and length of your family trip, you can proceed to choose the destination of your dreams. It is important to consider the activities and atmosphere of different places within that region and select a town or city that suits your preferences. Don't forget to check out available accommodations in the area and their prices. 
4. Consider Practical Details
To ensure a great vacation, it's also crucial to handle practical details in advance. This includes making arrangements for your pets or finding someone to care for your home. It's also an excellent opportunity to gather all the essential items for your trip, such as appropriate clothing, medications, and tickets for any special events.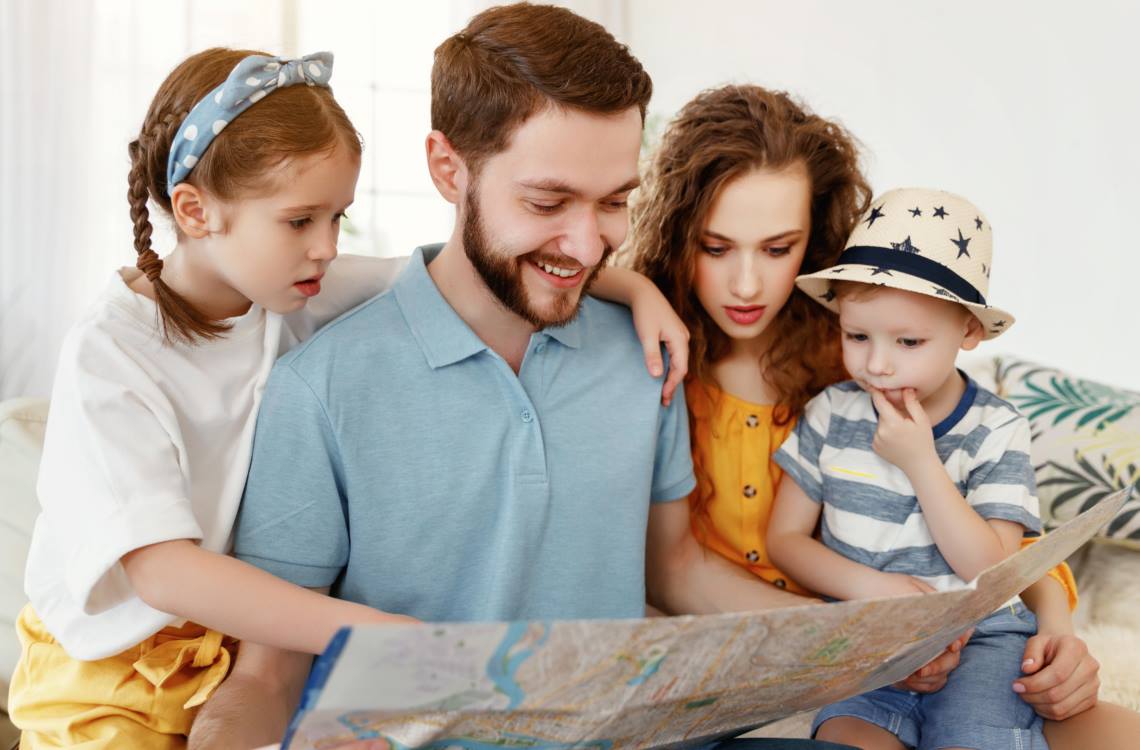 What Activities Do Families Do On Vacation?
Family vacations are a great way to break away from the daily grind and enjoy quality time with your loved ones. However, it can take a lot of work to keep your kids entertained during a family trip. If you don't plan everything ahead, your kids may get bored instead of enjoying the vacation. 
Luckily, there are plenty of activities you can do to avoid this, such as:
Hiking 
Camping
Visiting amusement parks
Board games
River rafting
Playing mini golf
Family Holiday Destinations
Finding a holiday destination suitable for every family member's interests and preferences can be a challenging task. So, we have selected three perfect options for your next family trip.
1. Greece
Greece is full of affordable tourist attractions, offering a range of options for your family trip. For example, you can tour the Acropolis in Athens and visit the remarkable Acropolis Museum or embark on a hiking adventure on the zigzag path to the top of the Santorini caldera.
2. Iceland
If you have older kids who love Game of Thrones and want to visit the filming locations, they can have an exciting time exploring Iceland. There are many interesting places to see near Reykjavik, such as the Golden Circle route. This route includes the impressive Geysir and the breathtaking Gullfoss waterfalls.
3. Thailand
Thailand is an excellent destination for a family vacation with wide-ranging trip options. You can explore the northern region, enjoy the vibrant city of Bangkok, or unwind on the stunning beaches of Koh Samui and Phuket in the southern part of the country.
Final Thoughts
Family trips are a great opportunity to explore destinations and make long-lasting memories that will strengthen your bond with your loved ones. Moreover, these trips offer children valuable opportunities to experience different cultures and understand the significance of having an open-minded outlook.