It is heartbreaking to know that every day babies are born who are addicted to opioids and who are fighting to survive. These babies require exceptional love, care, and attention to help them survive the withdrawal process, which can be agonizing. These newborns usually spend many weeks and even months in the NICU, and this is why hospitals in North America are starting new rewarding volunteer programs.
Cuddle care programs call on volunteers to snuggle newborns who suffer from neonatal abstinence syndrome (NAS). According to MedlinePlus, NAS is a group of problems that occur in a newborn who was exposed to addictive opiate drugs such as, but not limited to heroin, codeine and oxycontin while in the mother's womb. Symptoms can include diarrhea, fever, seizures, sweating and vomiting along with many more. Babies who suffer from this syndrome aren't able to soothe themselves. They are irritable, cry excessively and are extremely difficult to console.
Mothers of drug-addicted babies are usually struggling with their own battles and are not able to care for their newborns. When the parents can't be there and the hospital staff is busy caring for other patients, that is when the volunteers step in. Cuddlers go through background checks to ensure they've never abused a child. They then complete a four-hour training course on things like hand-washing and infection control. Feeding and diaper changing are not a part of the cuddlers' duties and their three-hour shifts are under the supervision of a nurse.
When substance-abuse rates began to climb in Pennsylvania, nurse Jane Cavanaugh knew she had to do something to help her home state. She spoke to Philly.com about the cuddle program she started at Thomas Jefferson University Hospital. "These babies going through withdrawal need to be held for extended periods," she said. "They need human touch. They need soothing. They need talking." Cavanaugh's group of 25 volunteers range from students all the way to retirees.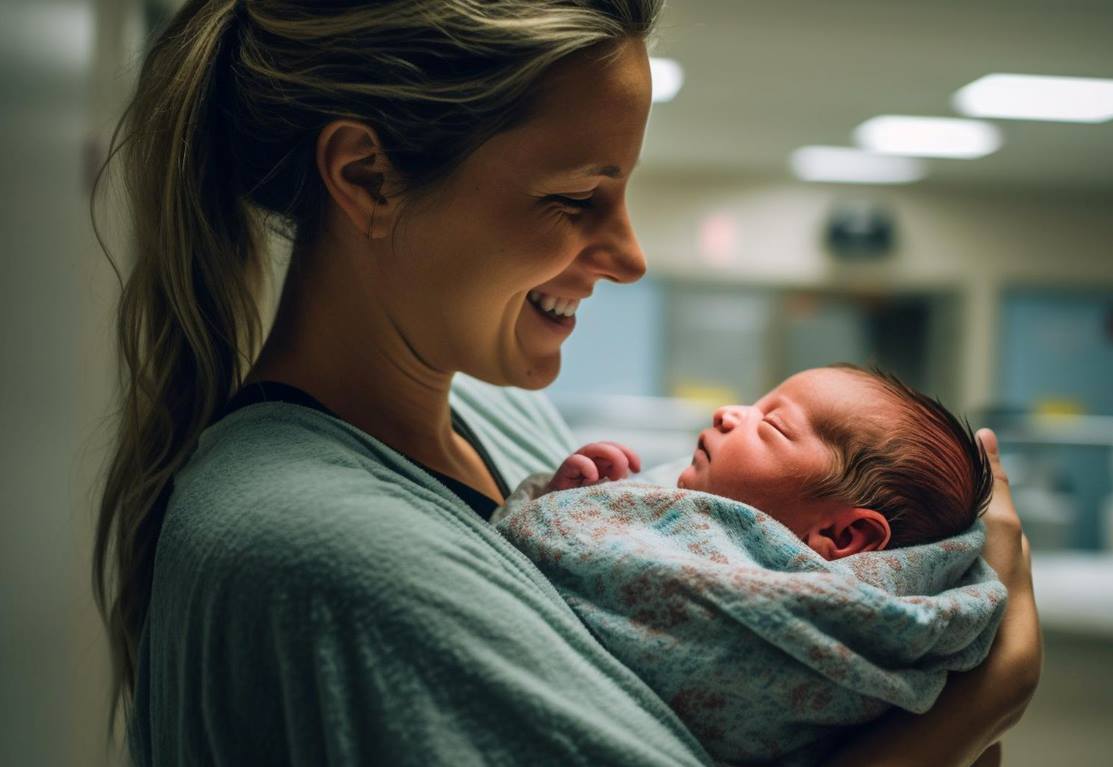 Maribeth McLaughlin oversees cuddle volunteers at Magee-Womens Hospital of UPMC in Pittsburgh. She told Today.com the snuggly treatment seems to be working for the NAS babies in her unit. "[The program] is about swaddling them and giving them that comfort and safe, secure feeling." In the cases she's seen, McLaughlin says babies who are in withdrawal that get cuddled regularly need less medication and go home sooner than those who are not.
Numerous studies, including research done by at Nationwide Children's Hospital in Ohio, states the importance of human touch on a baby's brain development. Skin-to-skin contact between newborns and parents has become customary in most hospitals and NICUs.
66-year-old Julia Gluck volunteered her cuddling services at St. Michael's Hospital in Toronto. She spoke with CBC News about the rewarding experience. "It's like being in heaven," she said. "It's the most wonderful thing." Gluck described the program as the perfect way to give back.
According to Centers for Disease Control and Prevention, NAS instances have increased in the U.S. by a shocking 383 percent since 2000. This means there are a whole lot of special newborns out there in need of some loving and snuggly volunteers.