The definition of cosplay is the 'practice of dressing up as a character from a movie, book or video game, especially one of Japanese origin.' The tendency of numerous cosplayers is to usually dress up for conventions, pictures, or photo shoots. However, one specific 'cosplayer,' whose Twitter handle was @meiji1111111 before changing it to @meme_metan, is getting online attention once she changed her looks for good.
A Japanese cosplayer whose Twitter name is @meme_metan spent nearly seven million Yen, which equates to about $64,000 US dollars, on cosmetic surgery. While cosplay is usually described as dressing up as a specific character from an anime or a video game, @meiji1111111 (now @meme_metan on Instagram and Twitter) insists that her transformation is for her own sense of fulfillment and not to prescribe to society's standards of beauty. According to Plasticsurgerypractice.com, procedures such as laser skin resurfacing, botox, fillers, and fat injections are gaining popularity in Japan. Susumu Takayanagi, MD, Ph.D., director of Mega Clinic and president of the International Society of Aesthetic Plastic Surgery, said: 'Usually, Japanese people are hard workers, and industries in Japan do not allow for long holidays. So most Japanese people like noninvasive treatments even though the change is not as evident as surgery.'
While @meiji1111111 is known to model for her Instagram and Twitter accounts and has done photoshoots while dressed up as video game or movie characters, she insists that her transformation over the course of two months is not attributed to looking like a specific person but rather just a result of gaining 'confidence.'
On Twitter, where she talks to her nearly twenty thousand followers in her native tongue of Japanese, she describes how she is not trying to 'replicate' someone's face, but rather she is trying to obtain the most desirable facial features that she adores. It is on Twitter where she unabashedly showcases pictures of her before and after her surgeries.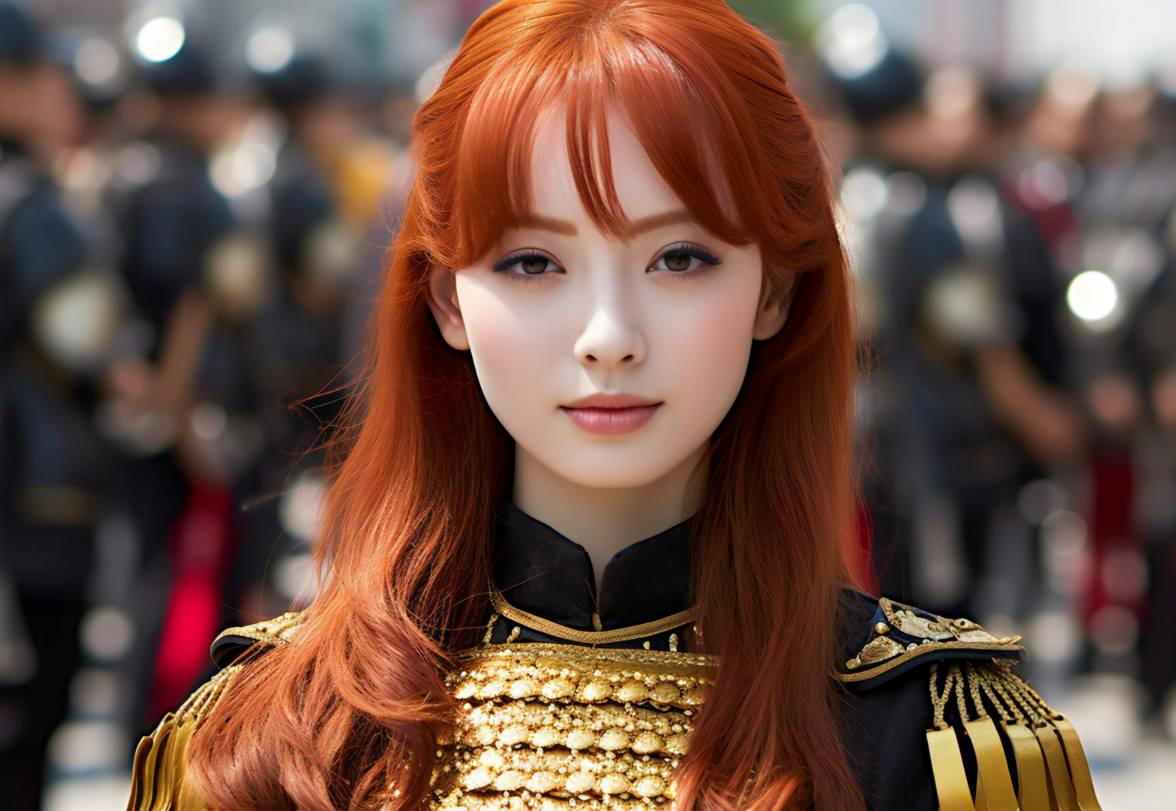 @meiji1111111 now says that she is on 'version 3' of herself and is happy with all the work that she has gotten done. She showed off the work that she got done on her eyes and nose as well as on her cheekbones, all within the span of two months. The pictures of her transformation, which have been liked nearly four thousand times and commented on by more than a thousand people, have since gone viral.
In an interview with Next Shark, Mejia admits that cosmetic surgery is not something that is approved by all people, but she is happy with her decision since it has given her confidence. In an article by Sora News 24, which was translated into English, she said: 'It's not so much that I 'fixed my face, but that I 'purchased confidence.'' She went on to say that along with her facial changes, she also went through a rigorous fitness regimen as well as a diet change. Since her surgery, she has lost nearly 27 pounds due to a daily workout routine as well as sticking to a strict diet of soup, salads, and yogurts.
While @meiji1111111 might have undergone a drastic transformation, the idea of going under the knife is by no means a foreign concept to Japanese people. According to the Asian Plastic Surgery Guide, the cost of plastic surgery in Japan is the highest not only in Asia but in the entire world. Japan makes up approximately six percent of the world's total plastic surgery procedures, with the most popular one being eyelid surgery, with more than 130,000 operations performed in a year. The next four most popular procedures in Japan combined—rhinoplasty, fat grafting, liposuction, and facelifts—don't even equate to the number of eyelid surgeries that are performed in Japan in one year.