For around two decades now, Kanye West has been one of the most influential rappers of our generation. From acclaimed albums to his own fashion brand, Kanye has undoubtedly created a brand for himself in pop culture. However, West has shaken his position as a role model over the past few years with constant controversies. In 2018, Business Insider reported that several colleagues had unfollowed him over his public support of Trump, including Rihanna, Nicki Minaj, Jaden Smith, and Travis Scott.
Over the following couple of weeks, Kanye West was welcomed back to the social media world, reactivating his Twitter and wasting no time making his mark. Known for his buzzworthy tweets in the past, the hip-hop mogul decided to use the public platform to shed some light on the workings of his inner mind. In one of his tweets, he stated: "The thought police want to suppress freedom of thought." Evidently, free thought is something that he feels very passionately about and wants the world to follow and be respected for it. He would then prove that he, in fact, has no fear of expressing his thoughts with a controversial statement that would get a big response from the online world.
Mr. West made known his "love" for President Trump, setting off reactions left and right, literally and politically. "You don't have to agree with Trump, but the mob can't make me not love him…He's my brother. I love everyone. I don't agree with everything anyone does. That's what makes us individuals. And we have the right to independent thought," he tweeted. Despite the negative reactions that began to stir, Trump himself took notice and showed his gratitude for the recognition, replying to him with "Thank you, Kanye, very cool!". This turn of events inevitably had people appalled and utterly disappointed. News outlets like Business Insider reported that many of Kanye's fellow celebrities unfollowed him, including Drake, Kendrick Lamar, Ariana Grande, Justin Bieber, and Rihanna. 
With a plethora of media outlets plugged in and observing, it was only a matter of time before it became a hot topic of discussion. New York City radio host Ebro Darden of Hot97 decided to fire back after a phone call that he personally had with Mr. West. "Kanye is talking about things that don't affect him," he began. Ebro, like many others, didn't appreciate the stance that Kanye had been taking in his tweets. While Kanye made it clear that he is just using his platform to express his free thought, Ebro simply wasn't biting and was onto him, claiming that he has a new album on the horizon. To add to the heat, he also tweeted out his support for Candace Owens, who has been known for challenging conventional black thought. To his understanding of the phone conversation they had, he concluded that Kanye wants to deprogram people and have them think differently than they did before. He feels like Kanye has been demonized and that, as a society, we demonize individuals who try to speak out and challenge conventional thought.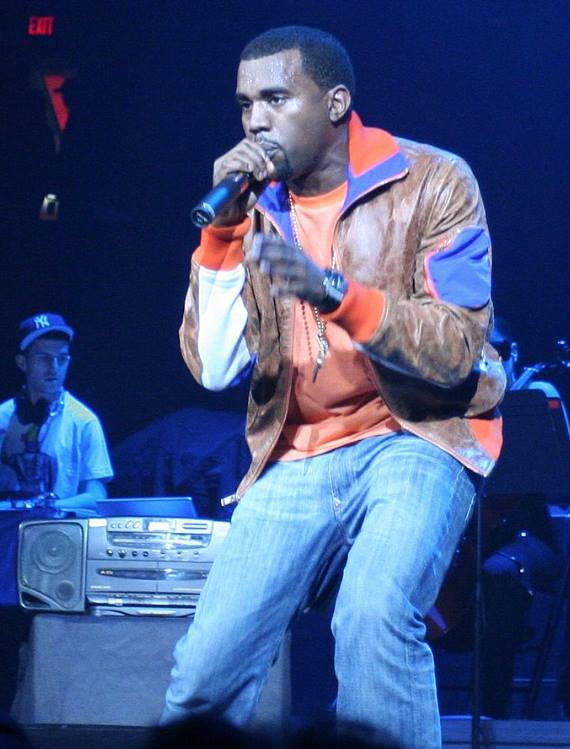 Unfortunately, through his endeavor and the people he has aligned himself with, he has proved this to be true by being demonized and criticized through it all. Ebro, boldly expressing his thoughts, decided to conclude by telling Kanye: "Donald Trump aligns himself with people who want to see the demise of black and brown people, all the way to the womb," to which he was silent. The reality is people are now outraged and are now following in his footsteps of freely speaking their minds, too.
Naturally, through tweets and controversial proclamations, people want answers. TMZ decided to host Kanye West and try to delve into the reasoning behind it all. When asked what drove him to wear the 'Make America Great Again' hat, he stated that he felt freedom to do something that everybody tells him not to do. "For me to wear that hat means I want to make America great in my own way," he told TMZ. "I don't have extremely strong political opinions…I just love Trump, that's my boy," he continued. Kanye then went on to say his most controversial set of words yet. Mr. West claimed that since African Americans endured 400 years of slavery, it was "a choice," adding, "It's like we were mentally imprisoned." That's when the biggest reactions, even from within the TMZ studio, really began.
TMZ producer Van Lathan took great offense to these statements: "You're entitled to your opinion, you're entitled to believe whatever you want," Lathan said, "but there is fact and real-world, real-life consequences behind everything that you just said, and while you are making music and being an artist and living the life that you've earned by being a genius, the rest of us in society have to deal with these threats to our lives, to deal with the marginalization that has come from the 400 years of slavery that you said for our people was a choice. Every day, we have to walk into that truth while you choose to say these things that, to be honest with you dog, are nonsensical."
Boldly expressing his disappointment, his voice was heard, and Kanye approached him and insisted on a hug. "You gotta be responsible; your voice is too big," Van added upon receiving an apology. The TMZ producer admits that growing up, he looked up to Kanye West and stood up for him all these years, but felt like he had been slapped in the face once he aligned himself with people who mean harm to African Americans. The host, Harvey Levin, decided to wrap it up with some context and get to the root of it all. When asked what all of this is really about, Kanye stated: "It's free love. Love conquers all. Love is the strongest force in the universe, and right now, we need love."
Amidst the fire he knows he has begun with his words, he added: "I want to show people that it's okay to screw up, and you still can make it through things." Harvey, despite all that was said, decided to wrap it up by agreeing about the importance of free thought and how it's been lost in today's society. "In my view, you are a hugely important person, and your voice has to be heard," he concluded.
Naturally, there are always two sides to the spectrum. Although many are upset with Kanye West following his statements, some still stick by him and remain faithful. Scott Adams, who created the famous Dilbert comic strip and hosted an online YouTube segment called Coffee With Scott Adams, decided to speak up and give some positive perspective on the matter. He brings up the idea of the Golden Age, which he defines "as a time where everything is going right" and the "realization that many problems are psychological and not physical," for example, North Korea realizing it was a psychological problem and solving it.
He states that "people are breaking out of their mental prisons" and "realizing there are things that used to hold us back, that used to limit what we could do." Of course, he believes that Mr. West is one of those people. He understands that Kanye is somebody who has "strong credentials for being an advocate for African Americans and against racism," and by supporting Candace Owens and President Trump, "he ripped a hole in reality." Despite this, he said that regardless of what you want to say about Kanye's politics, he did something you could barely see by altering reality and freeing "a lot of people from a mental prison." He concluded by saying: "Kanye just showed you how to get out, love him or hate him."
Through thick and thin, there will always be those who stand by Kanye West and wish him the best in his pursuits. Although he may have lost some followers and supporters through speaking his mind, some still hope to see him shine like he always has. John Legend decided to send Kanye a personal text message, which Kanye shared via Twitter. In the text exchange, John says: "I hope you'll reconsider aligning yourself with Trump. You're way too powerful and influential to endorse who he is and what he stands for," adding: "So many people who love you feel so betrayed right now because they know the harm that Trump's policies cause, especially to people of color. Don't let this be part of your legacy. You're the greatest artist of our generation."
Furthermore, the uplifting words of a friend of Mr. West's by the name of 'Cristiano' were posted on Twitter, which certainly provided Kanye with some much-needed optimism at this time: "I have been reading your tweets and seen your interviews: you are opening the eyes of the people in the world. Kids at school are talking about you in such a respectful way. We all have been slaves of something, scared of something, addicted to something. You are helping us to be free, feel free, think free. Much love and respect, thank you for all you are doing."
Kanye West, as an artist, a father, a husband, and a human being, has always seemed to have a substantial effect in some way wherever he goes. Despite the controversy he has sparked and ignited on numerous occasions, he remains one of the most significant and influential figures of our time. What's clear is that he finds himself at a time when he feels the desire to be an advocate of free thought. He wants people to join him in this endeavor, even if it means being criticized for saying what you truly feel. In one of his most recent tweets, he proclaimed: "They can no longer stop our voice," and, in the words of one of his most successful songs, 'Can't Tell Me Nothing,' "I'm just saying how I feel, man."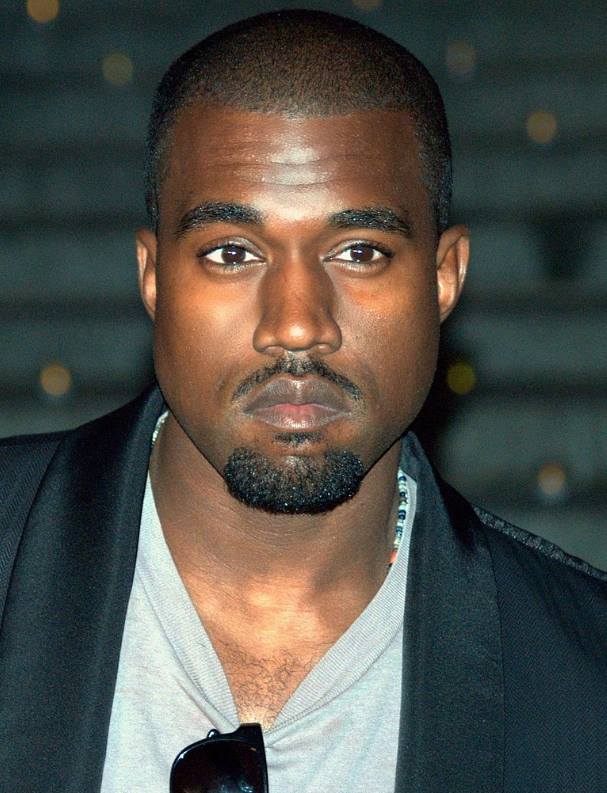 What Happened To Kanye's Twitter Account?
In December 2022, the famous American rapper Kanye West, now known as Ye, got suspended from Twitter due to violations of the platform's terms of service prohibiting incitement to violence. The suspension occurred after the musician's erratic series of offensive tweets, one of which contained an image combining the Star of David with a swastika. Twitter's new CEO, Elon Musk, confirmed the violation in question and announced the suspension of West's account. 
Prior to this, during a live-streamed interview with the notorious conspiracy theorist Alex Jones, Kanye West praised Nazi leader Adolf Hitler during his controversial rant about sin, the devil, and pornography.
The British charity organization Holocaust Educational Trust strongly condemned Ye's comments, labeling them "repulsive and sickening." Its chief executive, Karen Pollock, expressed concern about these dangerous points coming from a high-profile celebrity with a huge platform. 
Last year in March, Kanye West came under fire for directing a racial slur at comedian Trevor Noah, leading to his 24-hour suspension from Instagram. Furthermore, the acclaimed clothing brand Adidas decided to cut all ties with the musician due to his outbursts of hate speech and especially antisemitism. 
After an almost eight-month ban over these offensive remarks, Elon Musk reinstated Ye's Twitter account. Last November, Musk also reinstated former US president Donald Trump as a response to the previously conducted poll with 51.8% votes in favor of this decision. Neither the billionaire nor Twitter Support publicly commented on the reinstatement of West's account. 
The musician has been battling bipolar disorder for several years and has publicly spoken about his mental health struggles. However, mental health professionals and other public figures with the same condition have pointed out that bipolar disorder doesn't necessarily make anyone prone to hate speech and bigotry.
Did Kanye Delete His Instagram?
This April, Kanye West decided to quit using another social network - Instagram. Shortly before the deactivation, West posted a screenshot of the Instagram deactivation option, announcing the temporary removal of his account that was about to be submitted. 
Similar to Twitter, Ye expressed controversial sentiments several times over the past few years. In March 2022, his posts violated Instagram's rules on harassment, bullying, and hate speech, leading to his 24-hour suspension from the platform. Just before this suspension, he commented on a screenshot of Trevor Noah's Google page with repeated racial slurs. Last year, he also had a tumultuous public rant against his ex-wife Kim Kardashian's new partner, Pete Davidson. 
The rapper's controversial comments on social media led to his scandalous reputation and accusations of antisemitism. Before the deactivation of his Instagram account, he had 18 million followers on the platform, which is the highest number of followers for any of his social media profiles. After the whole uproar around his career, West mentioned that his goal is to live a more low-key life. In Adam Camacho's BBC documentary, the musician stated The Donda Academy, his kids, and his new wife are his priorities in life.