This weekend is special for Cedar Point in Sandusky, Ohio, because they are opening their newest roller coaster, the Valravn. The Valravn is the only roller coaster that provides an unbelievable view of Lake Erie before letting riders have a freefall of 200 feet with a speed of 75 mph!
About the Valravn, Cedar Point's website says: 'Your flight on Valravn begins when you board one of three, 24-passenger floorless trains and climb 223 feet into the Cedar Point skyline at a 47-degree angle.'
'Then, you'll face your fear of straight-down freefall as the train is temporarily stopped and held into position on the very edge of the 214-foot-long vertical drop.' Apparently, you won't even have the chance to scream before, unexpectedly, you begin the terrifying plummet as gravity takes you down. Inevitably, you'll climb back up for another round...but this time, you'll end up in a dive loop and fall quickly into a 270-degree roll.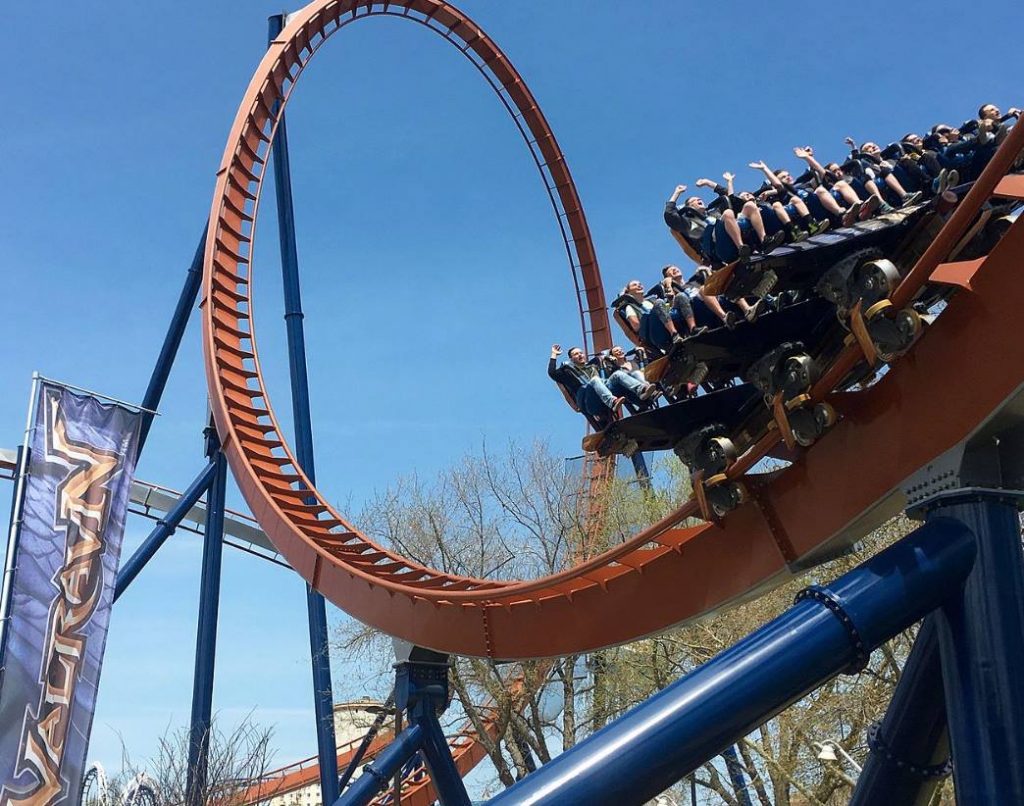 Jason McClure, Vice President and GM of Cedar Point, says about the Valravn, 'The really big difference is right before the drop you hang for four seconds, and it can be the longest four seconds of your life.'
The Valravn was designed by Bolliger & Mabillard, based in Switzerland, and has broken world records. It's currently recognized as being the tallest, fastest, and longest dive roller coaster in the world!
Cedar Point boasts about having 18 roller coasters, second only to Six Flags Magic Mountain in California, which has 19 coasters.
Kristy Bacni, Cedar Point's communication manager explains, 'The best time to come is typically in May and early June, that is when we have lighter crowds...Or you can come back after like in late August when school is back in session...But anytime is really a good time to come to Cedar Point.' The ride officially opened on May 7, 2016.