During his childhood in the Philippines, Manny Pacquiao faced extreme poverty. When he was 14, he had no choice but to drop out of school, move to Manila, and make money to support his family. Pacquiao even spent some time residing on the streets. However, his fortune changed when he became a member of the Philippine national amateur boxing team.
"Pac-Man," as many of his fans call him, became a professional boxer within just two years. In the following decade, he earned millions and achieved a national hero status as one of the most famous Filipinos worldwide.
Who Was Manny Pacquiao's Hardest Fight?
Manny Pacquiao is considered one of the best fighters in the world right now, but he has faced many challenges along the way. Despite his achievements, there have been a few opponents who pushed him to his limits and even beyond. So, let's take a look at the most difficult fights in Manny Pacquiao's career.
1. Erik Morales 1 (March 19, 2005)
In 2005, Pacquiao lost to Morales in a tough fight, which was the only loss in his high-profile fights. The fight was a back-and-forth battle, with both fighters landing significant punches and showing off their skills. The judges, Paul Smith, Dave Moretti, and Chuck Giampa, all scored the fight 115-113 in favor of Morales.
Pacquiao stated two possible reasons for this loss. First, a blood test before the fight drained his energy during training. Second, he had to wear "winning" gloves designed for defensive boxers instead of the puncher-friendly Reyes gloves because of the contract.
2. Juan Manuel Marquez 2 (March 15, 2008)
Similar to Pacquiao's first fight against Marquez, the judges had mixed opinions during their rematch. Judges Tom Miller and Duane Ford scored the fight closely, with Miller giving the win to Pacquiao by a slim margin of 114-113 and Ford by 115-112. However, Jerry Roth saw Marquez as the winner with a score of 115-112.
This resulted in a fair split-decision win for Pacquiao, but the result raised a debate about whether he truly defeated Marquez. If we disregard the knockdowns in their initial bout, Marquez had actually won more rounds than Pacquiao.
3. Rustico Torrecampo (February 9, 1996)
In the 12th fight of his career against fellow Filipino boxer Rustico Torrecampo, Pacquiao experienced the bitter taste of defeat for the first time. This loss, which happened in the third round by knockout, is significant because it reveals Pacquiao's struggle during the match.
The fight had a catchweight of 111 pounds. Pacquiao weighed in at 112 pounds and had to use heavier boxing gloves to compensate for the extra weight. 
What's Manny Pacquiao's Record?
Manny Pacquiao has a 60-4 amateur record and a 62-8-2 professional record, including 39 knockout wins. Boxing historian Bert Sugar considers him the best southpaw fighter in history. In 2020, Pacquiao landed first place on Ranker's list of top boxers in the 21st century.
Pacquiao made history by winning world titles in eight weight divisions, twelve major world titles, and the lineal championship in five weight classes. He was the first boxer to earn all these achievements.
Furthermore, Pacquiao was the first boxer ever to win major international boxing titles in four of eight weight classes, also called the "glamour divisions" (flyweight, featherweight, lightweight, and welterweight). Finally, he became the first fighter in history to win world championships across four different decades - 1990s, 2000s, 2010s, and 2020s.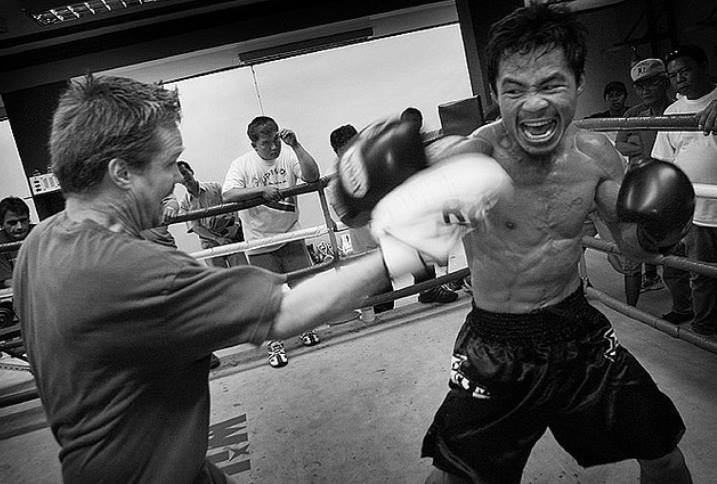 Is Pacquiao Better Than Mayweather?  
While Mayweather Jr. has a better record (50-0, 27 KOs) compared to Pacquiao's (62-7-2, 39 KOs) and has earned more money than him, some argue that the Filipino's quality wins account for a better career in boxing overall. 
Mayweather and Pacquiao's approaches to their boxing career essentially differ in the way they chose their opponents. Pacquiao often took on challenging fights against opponents with a fair chance of defeating him. On the other hand, Mayweather has strategically selected opponents he can gain an advantage over.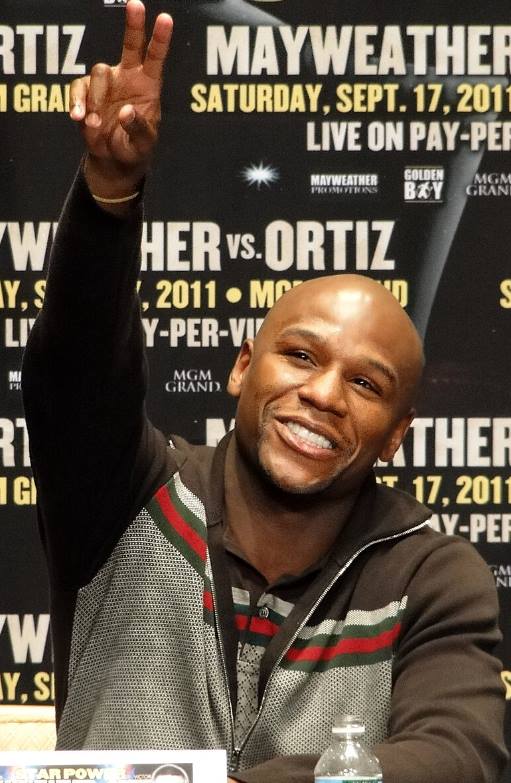 Conclusion
Manny Pacquiao's fearlessness in facing any opponent is what earned him admiration, as he consistently showcased exceptional fighting skills and triumphed over top boxers. His remarkable achievements include titles across various weight divisions, ranging from lighter to heavier categories. This Filipino boxer's life story serves as an inspiring reminder that with enough dedication, your dreams can always come true.