A beautiful Swedish model is quickly becoming immensely popular and well-known as the model with the long legs, all thanks to her excellent family genes, which gave her a fascinating body and extremely long legs. La Östergren has gone viral with her famous Instagram account (@iostergren), gaining 200,000+ followers. La Östergren posts numerous photos of herself to promote positive body image among her followers and inspire others to join her on a fitness journey of their own.
As a mother of two and a wife to a renowned bodybuilder Torbjorn Östergren, La Östergren proclaims that every person should love and appreciate their body after she experienced harsh bullying in her youth primarily because of her long legs. Östergren writes on her Instagram account, "How people treat you is their karma. How you react is yours." Her legs measure around 40 inches in length, which is above average for most women.
Their unique quality allows her to model and pose for beautiful images that capture her outstanding and rare beauty. She can be quoted on one of her mantras on her Instagram photos: "Be a flamingo in a flock of pigeons" and "Stop competing with others, start competing with yourself."
La Östergren is an inspiration for people around the world. She received comments about her viral photos and explained that "I received ~700 comments telling me that I look like an alien and that my legs are photoshopped." La Östergren explained, "We all come in different shapes, sizes, and proportions; my body has been, and still is, a problem for some people. It's our psychology to fear something unusual but remember to keep opinions that might discourage, discredit or insult someone yourself. I love my body." She is genuinely an utmost inspiration for people struggling with body image.
La Östergren would like us all to embrace everything that makes us unique. The following photos capture what makes her a positive and beautiful human spirit for all of us to enjoy. This pink pineapple winter one-piece is just adorable on her. La Östergren looks phenomenal here, showing off her unique body with the boldness we all need.
La Östergren poses here to show us how long her legs can get while she jumps. She claims on her Instagram account that many people think she is a "giant" due to her proximity to roofs. These comments are no longer a nuisance for her.
La Östergren poses confidently here with Christmas lights as she tours many cities worldwide. She's especially appreciated in Russia and has been known to use Russian language in her Instagram posts: a shout-out to her fans.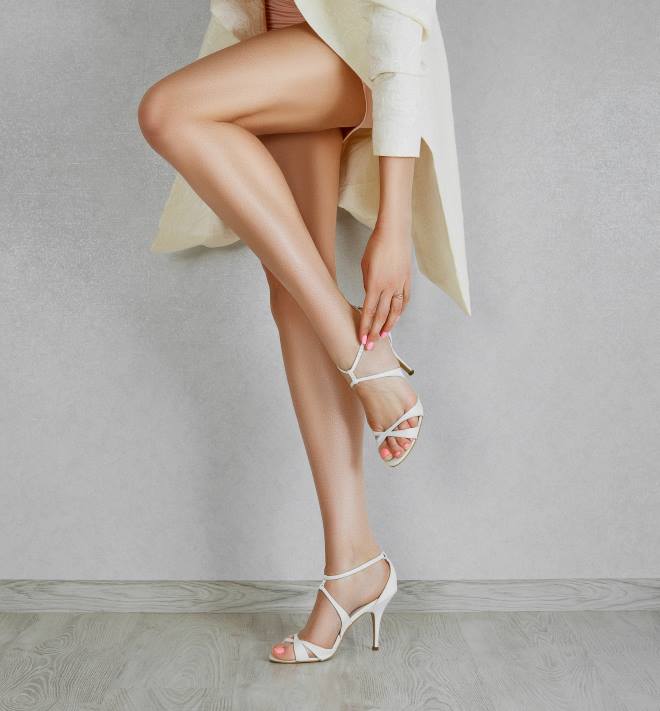 In this cute ensemble, La Östergren smiles for a mirror selfie in an adorable sweater that says "Happy Wifey." She poses with so much confidence and power.
La Östergren poses here in a simple grey dress that emphasizes her physique, which she maintains with hard work and exercise. She is at the gym almost daily and has been quoted on her Instagram as including 2.5kg of meat each week to maintain a healthy protein diet!
La Östergren poses here in autumn, admiring the changing colors and falling leaves! Her legs are almost as slender as the iron fence behind her!
Another shot where La Östergren looks breathtaking is this photo with a winter sunset in Sweden. Her Instagram account (@iostergren) gains an increasing number of followers each week.
La Östergren poses in a denim ensemble with leather boots with heels to accentuate the length of her legs. With the bullying now buried in the past, La Östergren embraces her body and hopes to inspire others by accepting what makes them unique!